Lire la vidéo
designcube: Paris vs New York by Vahram Muratyan
You must Face Reality! › Illusion →
2 tags
Sur le graphisme
En matière de graphisme il ne faut jamais perdre de vue que dans l'ordre logique et chronologique il y a en premier lieu le message, puis la maquette. Jamais l'inverse.
http://www.fastballtheband.com/wp-content/themes/he... →
"The secret of success is concentrating interest in life, interest in sports and..."
– LeRoy Pollock writes a letter to his son, Jackson Pollock, then sixteen. From Lapham's Quarterly (via viafrank) I've always been afraid of spreading myself too thin, of hanging on too much to this idea of a "generalist." But this quote reminds me I'm doing alright.  (via swissserif)
"Frustration ... is an essential part of the...
cameronmoll: Jonah Lehrer, author of Imagine: Every creative journey begins with a problem. It starts with a feeling of frustration, the dull ache of not being able to find the answer…. When we tell one another stories about creativity, we tend to leave out this phase of the creative process…. Instead, we skip straight to the breakthroughs. We tell the happy endings first. The danger of...
"it is better to be good than to be original"
– Robert Venturi (I could see this argued for and against)
"Everything that is absorbed and registered in your mind adds to the collection..."
– Hertzberger Thanks to my Visual Culture class I now know this is a post-modern idea. (via swissserif)
"Creativity is just connecting things. When you ask creative people how they did..."
– Steve Jobs (via drawnblog)
A Swiss Serif: What is not →
swissserif: Reading things to change your life. This is one of the best things I've read in a while. Be creative: "Third, and more significant, each revelation of what the design is is at the same time a disclosure of what design is not. In seeing the drawing as a building, we are also seeing that the…
A Swiss Serif: Four personality traits associated... →
swissserif: From John R. Hayes, Cognitive Processes in Creativity Devotion to work One of the most consistent observations about creative people is that they work very hard. Roe (1951), who studied a group of top ranked physicists and biologists, described them this way: "There is only one thing that…
Aesthetics as function
swissserif: because I strongly believe that if Design was a purely "functional" venture we would be done by now, with only a small number of designers in the industry to meet the needs of production and adapt to technological changes. 
3 tags
"La typographie est simple, aussi simple que de jouer du violon !"
– Maximilien Vox (via charlottetournet)
4 tags
5 tags
septembre 2011
63 billets
4 tags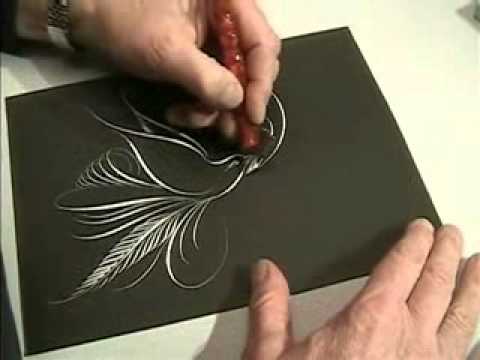 6 tags
4 tags
Designing for the World: a two-way street
swissserif: I think it's important to realize that as contemporary designers we are so ready and eager to immerse and involve ourselves into the processes and strategies of other disciplines, yet, at the same time, we're still unwilling to let others take a part in what we do. 
4 tags
"We affirm that the word Art means skill, that a work of art is a work of skill,..."
– Eric Gill, An Essay on Typography (via swissserif)
6 tags
A Swiss Serif: Processing "Process" →
swissserif: "…studies of novice and expert designers in the field of woven textiles found that the novices concentrated on the visual composition task and only occasionally jumped to construction issues to explore how the visual ideas could be realized in the weaving. In contrast, expertes integrated both the…
5 tags
3 tags
"Usually, there comes a point when a peak of performance is reached, and then an..."
– (via swissserif)
5 tags
"People who prefer the certainty of structured, well-defined problems will never..."
– Nigel Cross, Design Thinking  And now I'm officially finished with this book.  (via swissserif)
4 tags
"A view of design thinking as a distinct form of intelligence does not..."
– Nigel Cross, Design Thinking (via swissserif)
5 tags
"And like other forms of intelligence and ability, design intelligence is not..."
– Nigel Cross, Design Thinking (via swissserif)
3 tags
4 tags
4 tags
11 tags
Toveren met typografie
polymore: EF (Education First) organiseert taalcursussen over heel de wereld. Deze filmpjes maken je alvast warm om meteen je koffers te pakken! Ze romantiseren o.a. Parijs, Barcelona, Beijing en Londen in een samensmelting van adembenemende cinematografie en bijpassende typografie van Albin Holmqvist.
2 tags
4 tags
2 tags
7 tags